I have come across many survivors, much like myself we are not qualified but we have built websites with pieces of information you may find useful in times of need. I cannot be held responsible for what another person posts on their site. If you visit a site you feel does not fit my page, please let me know and i shall do what i can to make you feel more comfortable whilst using my site.
A link to friends i have made online
/
IF YOU WANT TO STOP BY A SURVIOR SITE. PLEASE STOP BY & SAY HELLO. ALL THE SURVIVOR SITES BELOW ARE RUN BY PEOPLE , WHO MUCH LIKE MYSELF WANT THE STIGMA STOPPED, AND FOR YOU ALL TO FIND PEACE.
A wonderful lady,
this site is run by Debbie
http://shadowsofthemind.webs.com/
Stop by Andy & friends site. It's lovely
http://www.pleasestopthehurt.co.uk/default.html
Drop in & say hello to Denise. Lovely lady & brilliant guidance for people in domestic violence situation.
http://www.loveshouldnthurtyou.co.uk/index.htm
Another lovely site.
Go visit Kate on here & say hello.
http://www.thistangledweb.co.uk/index.htm
Lamplighters an amazing site. I learned so much about myself on this site. Very useful in many ways. Thank you Marjorie... Your amazing. Go to this site and say hello.
http://thelamplighters.org/
MsRachel E. Milano's sites
http://www.thelightinterna
tional.com/
http://www.truerem.com/


http://www.thewagonlady.co

m/


http://www.stopwatchandres

pond.org/

http://www.msrachelmilano.

webs.com/
The site below is run by Gretchen
http:
www.letgoletpeacecomein.org
Lovely sites i have come across by fellow survivors are
http://www.nwfirefly.com/
Meet Linda everyone :)
A beautiful site i recently found
This is White Dove,
http://whitedovesnest.com/
These lovely ladies are all from Scotland I met them at the Rally 7/8/ 2010
Fab ladies so so proud of them.
http://innocentvoicesuk.com/
Cross of changes page for survivor rally
http://www.facebook.com/event.php?eid=121663397854205&ref=mf
Friends of mine who run a facebook group.
Survivors United In Survival
http://www.facebook.com/group.php?gid=152689648078507&ref=ts
Thay are all very nice people, stop by & say hello.
Meet marlena in her websites below:
http://home.earthlink.net/~printser/
Stop Abuse Campaign
http://stopabusecampaign.com/
run by a group of people some abused, some just want to help.
Below are male survivors sites. Abuse affects all of us in many different ways.
I personally welcome male & female onto my site, as everybody hurts.
The trauma from child abuse affects us all.
This is Andrew's site,
Another person from the 2010 rally.
He has done a fabulous jo,
pop onto his site & say hello..
www.pleasestopthehurt.co.uk
A site for male survivors
Drop in & say hello to Steve
http://www.amsosacom/mail.htm
.
A survivors website with lots of positivity
John is a poet & his site is amazing
http://www.bsafe1stalways.com
I have met most of these people through internet and they, like myslef are trying to make change.
I have visited all sites posted and found them heartwarming. These people are so fragile yet so strong... x
Powered by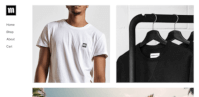 Create your own unique website with customizable templates.

[google4b71d9fd9a5f63a1.html] http://www.amazon.co.uk/Forgive-You-Daddy-Lizzie-McGlynn/dp/075531882X