Safe world for women
I met Chris through Twitter. I have watched her help so many people, & give so much of her time. I applaud her in her efforts & think she deserves every bit of recognition she can get. Bravo Chris & Andrew. Your remarkable people.
The Safe World team is spread throughout the globe and is as diverse and multi-cultural as the countries they represent!
Please drop by their website.
http://www.asafeworldforwomen.org/

here is a link to the childrens rights page.
http://www.asafeworldforwomen.org/children.html
---
A little about Christine
CHRIS CROWSTAFF - TRUSTEE AND FOUNDER
UK
As the
founder of Safe World for Women
,
I am committed to bringing together women and men who share our passion for a safer and more humane world.
We need to start by protecting the most vulnerable. Women and children still make up most of the world's poor, most victims of war, most refugees and so it goes on. I truly believe that a Safe World for Women is a safe world for all.
Last summer I visited women's groups in the Middle East and Uganda, with my husband Andrew. I returned home feeling blessed that we live in a quiet, friendly and lush part of the world and also encouraged by the strength of human spirit when faced with unimaginable challenges.
My dim distant past varies from being a book cover artist, head keeper at a wild-life park, writing articles, running a gardening business, studying Biology, Natural Nutrition, Homeopathy and Tibetan Psycotherapy... to bringing up two children in the wilds of Ireland and Cornwall.
Powered by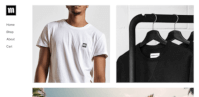 Create your own unique website with customizable templates.

[google4b71d9fd9a5f63a1.html] http://www.amazon.co.uk/Forgive-You-Daddy-Lizzie-McGlynn/dp/075531882X