​Marcello & Cathy Mega

​
​This man & his wife gave a lot of their free time to me. Cello isn't just a journalist he has a heart. If you have a story to tell that no one else will touch. Get in touch with him. If you search him on the net you will find he isn't afraid to cover a story.
Cello didn't just cover my story he came with me unpaid to see Mp's, he spoke for me when i couldn't find the words. He did it all to try & help me to get justice.
Cathy, Cello thank you both from the bottom of my heart. You're amazing.
If you want to get in touch with genuine people, not afraid to cover a story, follow the link below.
http://www.marcello-mega.co.uk/
A link to his website if you want your story told...
​
http://www.mega-media.org.uk/about-us.html
Powered by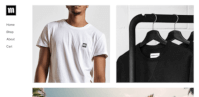 Create your own unique website with customizable templates.

[google4b71d9fd9a5f63a1.html] http://www.amazon.co.uk/Forgive-You-Daddy-Lizzie-McGlynn/dp/075531882X